Throughout his whole life, John has taken a very keen interest in wildlife, his favorite books being his grandmother's collectible national geographic books that she used to give him as a child. Growing up, John was an athlete, but his love for wildlife never left him. A family trip to Africa in the summer of 2012 was enough to change his life entirely. John was blessed with having the privilege to Safari in a few countries in East Africa, and see the most iconic wildlife the planet has to offer. But the beauty of his surroundings wasn't the only thing John was being educated on. He also learned the atrocities that plagued the African continent. After his trip and learning of the problems of the ivory trade, poaching, canned hunting and human-wildlife conflict, it impacted him to such a degree that John decided he couldn't leave it behind. After finishing his college degree and serving in the Military, John is here now to follow through with what he promised himself. In July of 2017, John founded Soldiers for Wildlife, a nonprofit organization dedicated to protecting Africa's most iconic species. He will spend the rest of his life in conservation, ensuring a future for these animals that deserve to be here as much as we, as humans, do. In turn, he wishes to educate others on the importance and beauty of the wild, as well as bring justice to those who are determined to destroy it.
Director of Strategic Partnerships
Mickey has been passionate about wildlife and environmental conservation since he was very young. It started with attending DEC camps as a kid, where he began learning about the immense importance of conservation. After college, Mickey built a successful career in corporate tech sales. Although he thrived, in 2018 he knew that it was a time for a change leaving sales to find his passion. He spent over a year traveling throughout the United States and Europe. Through his explorations he realized even more the gravity of how important it is to preserve what is left of our environment and wildlife. He would like to use his sales and marketing skills in a way that will help protect these great animals while educating others on the priority of conserving them.
Sara has been passionate about animals for her entire life, growing up as an equestrian and taking care of many horses of her own over the years. She is now an accomplished Marketing professional, and has devoted her passion and drive to a cause she holds dear to her heart: creating a world where humans and animals can co-exist in mutual respect and harmony. Sara joined Soldiers for Wildlife at its founding in July 2017, and has worked to share SFW's critical message with passionate followers and audiences in the conservation community. Like John, Sara wishes to educate others about the realities of poaching in Africa, and empower people to take action in order to truly make a difference.
Daniel has been devoted to wildlife for as long as he can remember. At the age of six, he assumed the role of the local pro bono veterinarian and would attempt to revive the 'sleeping' critters he'd find in his neighborhood. While his parents weren't as fond of this newly appointed play –job as he was, everyone recognized and respected his passion for protecting and healing wildlife, and he has always felt it was his duty.
Daniel is an experienced business development professional with a background in sales and operations management. At SFW, Daniel is responsible for ensuring the development of resources to ensure the organization's financial health and stability. With his skillset and passion, he aims to increase awareness and recognition about the poaching and ivory epidemics, as well as what Soldiers for Wildlife is doing to make a difference. Between his love for nature and his instant kinship with the organization's founder, John, the opportunity to support the organization's effort to end an international crisis, was a no-brainer.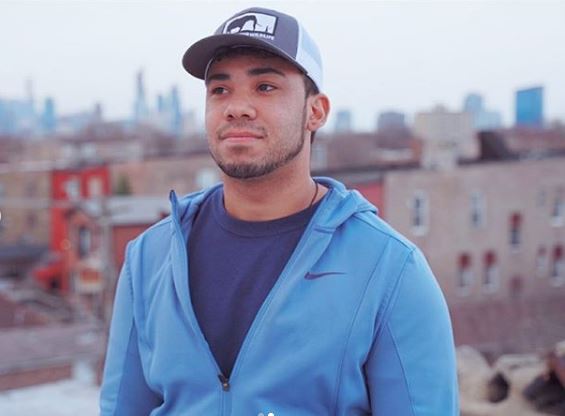 Michael has been passionate about enhancing the welfare of the animal kingdom since he was young. By keeping many dogs, cats, and schools of fish around the house his parents consistently embedded compassion for animal life in all forms. Michael has never met an animal he did not immediately connect with; leading him right into the conservation efforts of SFW.
Michael is an accomplished business development specialist with a history in marketing and data analytics. At SFW, Michael is responsible for data & campaign management. With aims to one day secure African land to ensure the protection of, and viable future for endangered wildlife. With this dream in mind, he advocates for afflicted animal populations, and has high hopes for the anti-poaching efforts. Like John, this deep passion and concern for animals are his daily motivation for achieving the organizations goals of ending the international poaching crisis.
Professor of Public and International Affairs at Columbia University

Jenik Rodon is Adjunct Professor of the School of Public and International Affairs, Columbia University, where he teaches in the area of sustainable natural resource development with a focus on risk and strategic management, sovereignty and humans rights; especially environment, minority rights (including social license) and anti-corruption. In the Fall of 2016, Radon will be co-teaching an inaugural and timely class at Columbia titled "Panama Papers". He is the founder and director of the Eesti and Eurasian Public Service Fellowship, which has provided students from Columbia, Stanford Law School and other institutions the opportunity to inter with government officials and civil society in emerging nations across the globe. Including Bhutan, Cambodia, Estonia, Georaia, Kenya, Mozambique, Nepal, Philippines, Tanzania and Uganda. Radon is recipient of SIPA's "Top Five" teaching award for the spring 2010 and 2013 semesters; and his 2012 Capstone classes examining the resource curse, and it's impact, in Columbia, Mozambique, Namibia, Peru, and Tanzania. Radon was selected as a Fulbright Specialist (2012) at the Law School of Makerere University, Uganda, in the extraction industry and serves as a member of the Board of Advisers of Stevens Business School.
Radon participated in the constitutional peace process of Nepal, and served as a drafter of the interim (200) peace constitution, which among other things, granted citizenship to millions of stateless people in the Terai region. In that regard he published several op-eds to educate the public about the constitutional process and citizen's rights:" The Corstituent Assembly, place of and for all voices," and the "Constitution- A Living Instrument," (Kantipur Online). He has served on the UN Global Compact Academic Initiative task force which seeks to have business schools incorporate the Compact's 10 humar: rights principles into their curriculum. He has supported the Zawadi African Education, Kenya, in educating the next generation of Africa's women leaders.